Meet some of my female clients and see what they had to say…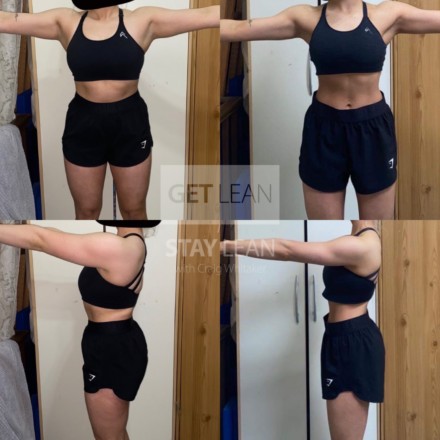 "Eventually it all paid off."
"I definitely need to thank you a lot for the help you've given and always reassuring me to trust the process and keep going, pushing me in the right direction not sugar coating anything. As well for taking the time to sort my workouts with me. I guess the before picture is a visual representation of the place I was at for months not taking as much (if any) care of myself. Then with all the right help and determination I got back up and came back stronger making big changes I never thought I could do for myself. Eventually it all paid off."
– Alethea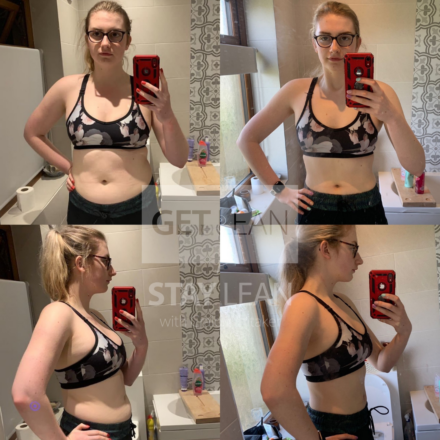 ..but more importantly I gained confidence
Craig has really helped me to achieve my goals with his motivation, knowledge and encouraging approach. I lost over 2 stones but more importantly I gained confidence, strength and a new healthy lifestyle.
– Isobel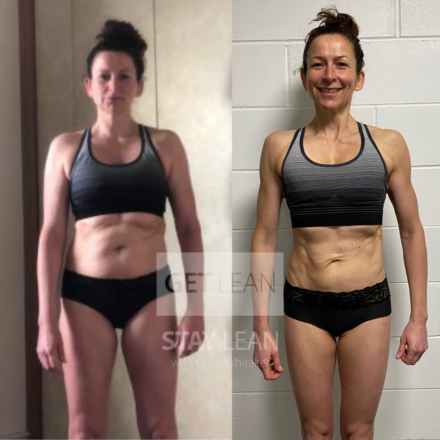 We smashed it!
We smashed it! Self-motivation; commitment and uncompromising accountability sprinkled with a generous helping of knowledge from enabled me to trust the process and make pivotal lifestyle changes to achieve these results in this phase of my journey… it's a work in progress; the goals have just got bigger.
– Wendy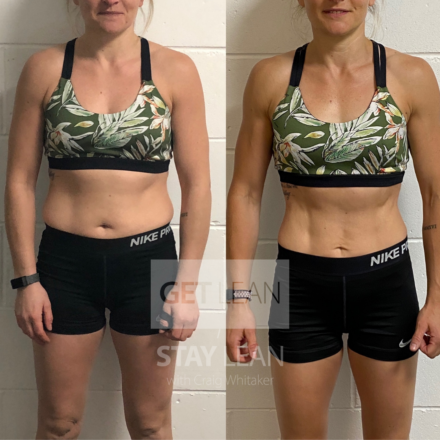 ..knows how to bring out the best of you.
After loosing my motivation Craig helped me get back on track. I would highly recommend Craig if you are wanting a good honest coach. Since I started working with him I feel a lot more confident inside and out. He is very professional, precise and encouraging and knows how to bring out the best of you.
– Jackie
Such a turning point in my life...
"I am delighted with my results.  I spent so many years getting bogged down thinking that I had to do everything perfectly in order to lose weight that I totally missed the point.  Your plan has been such a turning point in my life – I am so much more confident & happier with myself & I no longer strive for perfection.  My husband has never seen me this slim. Prior to your plan I would have agreed that losing weight wasn't easy but I can honestly say, hand on heart, that it HAS been easy. Your plan was so straightforward & I found it very easy to follow & stick to. Thank you for everything Craig, you've totally transformed my life."
– "C"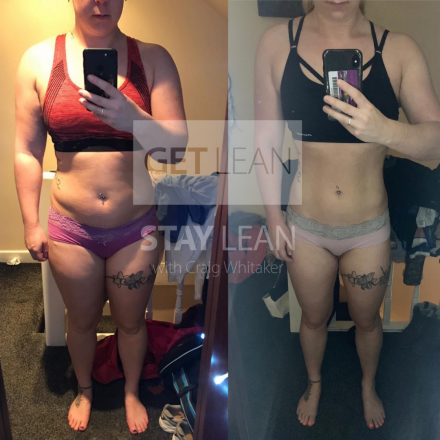 Can't thank Craig enough...
"Slowly but surely, without even realising, I was putting on weight and I got to a point last year where I looked in the mirror and genuinely HATED myself. Like REALLY hated myself and how I looked. I had to do something about it. After signing up to Get Lean Stay Lean, Craig quickly came up with a meal plan that would work for me, based on foods I like whilst also prompting me to try new foods. My plan still allowed me to have sweet treats in order to keep me on track so that I didn't crave these foods. The great thing about Get Lean Stay Lean is the accountability of checking in weekly with updates and receiving
encouragement. I'm proud of myself for sticking to this and can't thank Craig enough for pushing me to achieve this!"
– Charlotte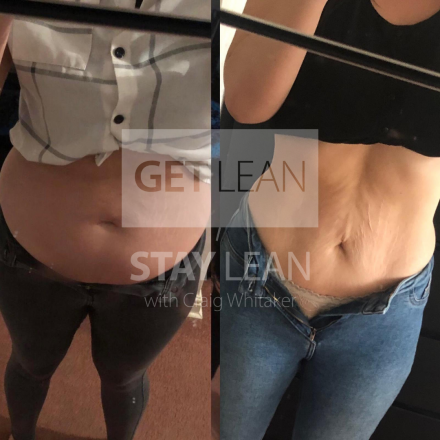 Would recommend...
"I was recommended to Craig by a friend. I had been doing a mix of training for the last couple of years, including PT, weights and cardio but just didn't have my nutrition on track. For various reasons, my training slipped and so did my diet, meaning I quickly put weight on & felt unhappy. I started GetLean just before Christmas, and Craig made it so simple to follow an easy plan and include food I enjoyed rather than a strict plan. I haven't been perfect on the plan, but the accountability Craig provided quickly got me back on track and I am happy with the progress I have made in such a short space of time. My thoughts about food and training has definitely changed, and I know that I can seek advice when needed from Craig and feel supported through my Get Lean Plan. Would recommend."
– Becky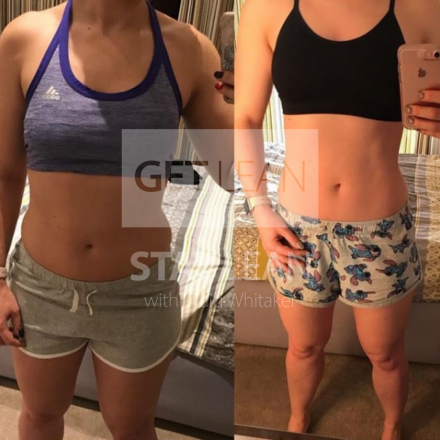 Craig is always there...
"I was initially drawn to Craig because of his no bullshit attitude. Craig is a real person who understands the struggles real people go through, and that life generally gets in the way. He's super encouraging and made me feel good about myself without giving me too much of a hard time if I had a bad day/meal etc. Thanks to Craig I've changed small habits and understand more about myself and my emotional eating tendencies. Going it alone has been harder than I thought, but the thing with Craig is he's always there. I saw a change in the time I was with him and not all my victories were visible. Thanks Craig!!"
– Megan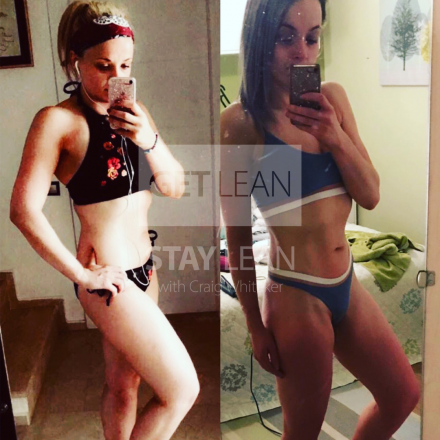 Craig ironed out all the myths...
"I originally started working with Craig due to struggling with progress I was making in relation to my diet. I had the training right but I was listening to the opinion of a lot of the wrong people. I was already of a slim build but it was that final progress I was always chasing and getting fed up meal wise before I had chance to get to my goals and they seemed unsustainable.
Once Craig ironed out all the myths I had fallen victim to over the years I have been consistent with my weight since and its an easy lifestyle to follow not the 'on or off the wagon' state of mind. I would recommend Get Lean Stay Lean to anyone whether it be a weight loss goal or fitness related diet as the facts and support are available throughout as well as everything being personalised to me and not a preset plan for a female."
– Heidi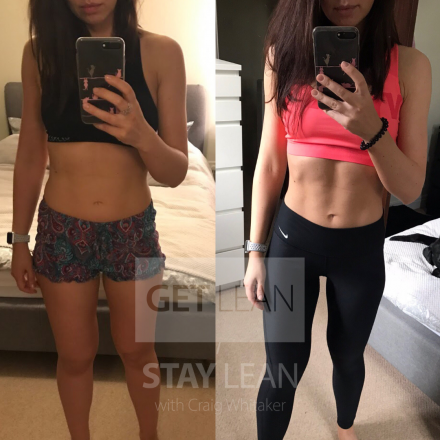 I have achieved my goal...
"I was quite lean to start with but I decided to sign up because I wanted to see what a better version of myself would look like. Thanks to Craig's constant support and guidance I have achieved my goal of getting leaner and it feels amazing! I like how he changed the way I think about the food and how I learned from him to make "macros" work for me to get the desired results. Thank you!"
– Liga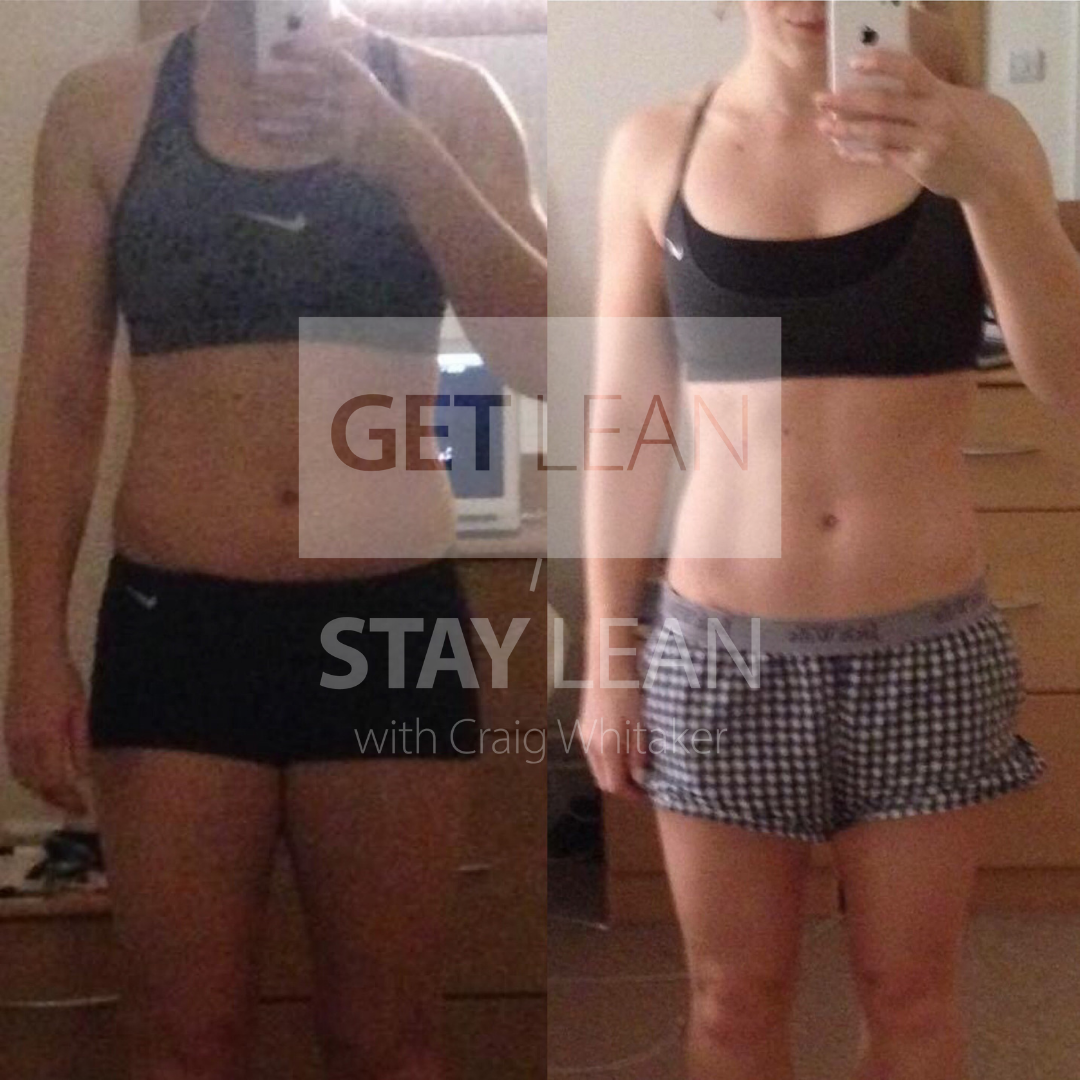 I'm over the moon...
"You'll be glad to know, 9 Stone 2, I've got my waist back! I'm over the moon!"
– Sarah
I can't thank him enough...
"Having recently had my second child, I felt low in myself and piled on nearly 3 stone. I'm so thankful I asked Craig for his guidance and expertise! With his help I've shed the baby weight by following his meal plans and excellent advise. I was due to be married hence why I needed to loose the weight in such a short period. Having followed his advise I feel a lot more energetic (even with a newborn) and feel confident with my post baby body. I can't thank him enough. Nothing was too much for Craig and whenever I had a question it would be answered promptly. Thank you so much for your help, I'll be recommending you to everyone."
– Lyndsey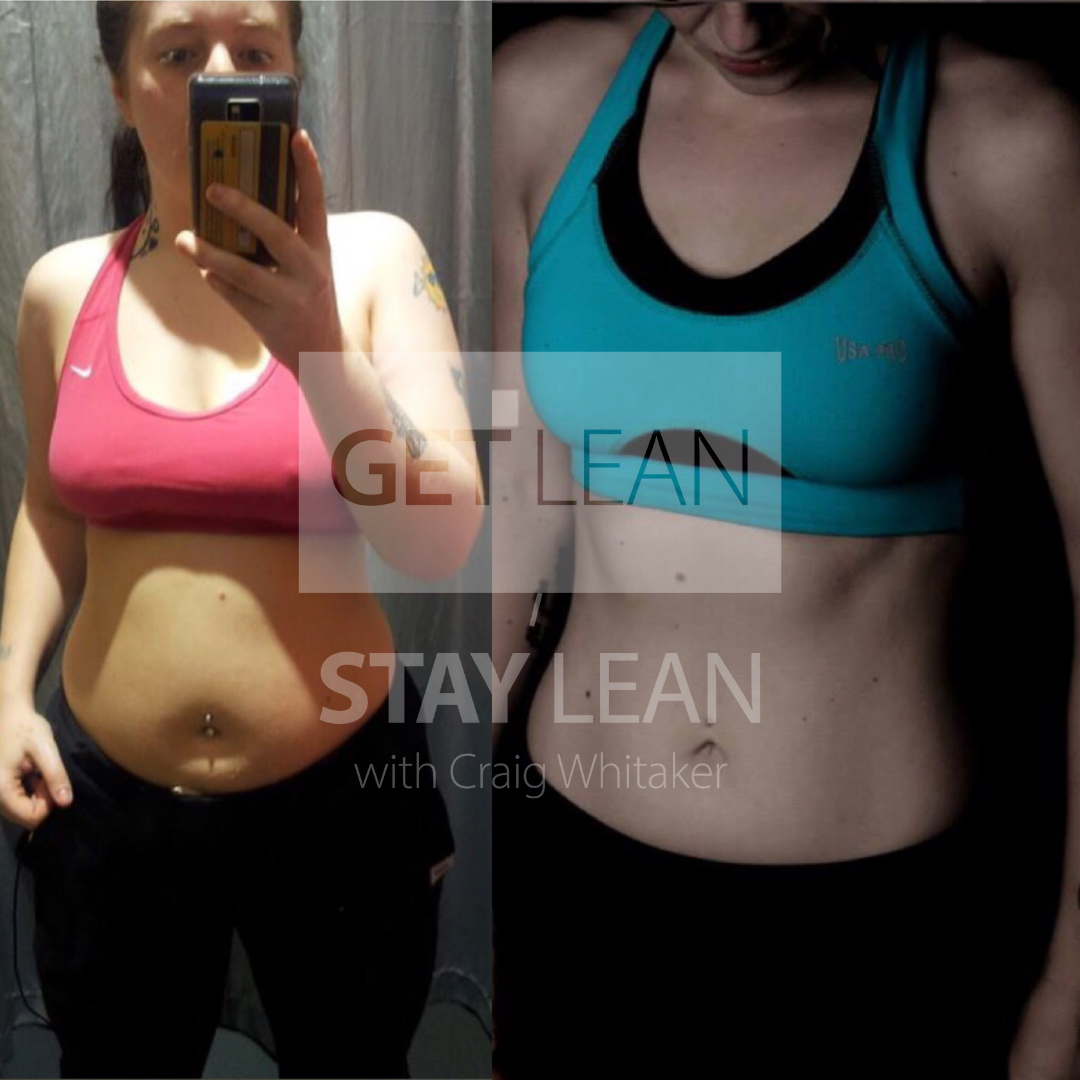 Craig is always there to help...
"I started off at 12 stone, obese & miserable. I contacted Craig for help. He took my medical conditions into account, made simple changes and was the first person to make me realise how much I could eat without gaining weight. I mostly train myself now as I know what my body can do, but Craig is always there to help me tweak my plan and to get me out of my own head when I plateau."
– Laura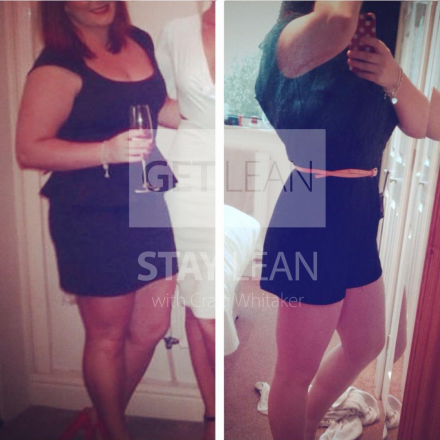 Feeling absolutely fab...
"Feeling absolutely fab, loads of energy, eating properly, its the way forward! It sounds daft but my hair has grown loads, my skin is well clear and another load of clothes that don't fit anymore and I'm not even close to finished yet. No bulls**t, clean eating and getting my ass off the settee to do it! I appreciate your help you've helped me so much, massive thanks, anybody needing to talk about nutrition plans, he's your guy."
– Nicole
I can't thank him enough...
"I managed to lose a total of 2 stones & 4 pounds! I'd already bought a smaller size in wedding dress and still had to have it taken in some more so really happy! It goes to show it's not a fad diet and the weight really does stay off. I'm on track to lose another stone before my birthday in November. I've completely changed my eating habits and can fit into loads of clothes I haven't been able to in ages! Many thanks for all your help, I couldn't have done it without you."
– Donna